Knowing the different types of ramps can help you choose the best tool for your particular job or business needs. People who are in need of a good ramp know how important it is to have the right equipment for the job.
You've probably gone into a store and didn't know what you are looking for. Some of the ramps look too big, some look way too wide. We are going to help you choose the best ramp for you depending on your specific needs.
The ramps are designed to make your life easier and not make it harder by not being able to choose the right one. Here are the most common types of ramps and how they are used.
Materials
First things first, before buying the ramp you need to know the materials available. Ask the question, why is the ramp being built and where is it going to be.
For example, if it's going to be moved and relocated in the near future, you need to choose one that can be easily removed and transported. The most common materials used in ramp building are:
Wood – inexpensive material, but it might take a few days to build the ramp. These ramps require a bit of maintenance and can be dangerous when they are wet.
Aluminum – probably the best material, low maintenance, easy to install and easy to take down. They are really durable. The only downside is that they might cost a bit more.
Steel – they can be installed on pretty much any property. The material is really heavy so you should not choose steel if the ramp should be relocated soon.
Concrete – really durable, low maintenance. Installing and removing these ramps can take a bit of time and over time they are prone to cracking.
Permanent/Semi-Permanent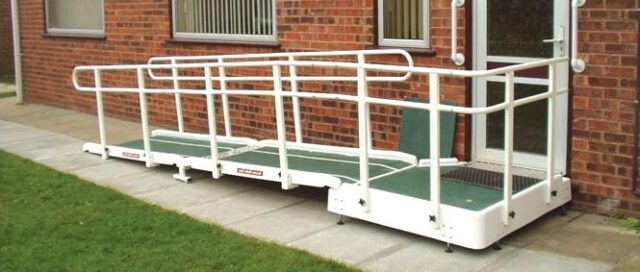 This type of ramp is usually used to access the buildings where the rise requires a ramp that's longer than 6 feet. It is also used when there are complications that could require special features like platforms and turns.
Heavy Duty
One of the most robust and largest types, they feature a sturdy, two-piece ramp design. The great thing about these ramps is that they can easily be dismantled and moved to a different location. They can also be easily reassembled and efficiently stored.
Mobile Loading Docks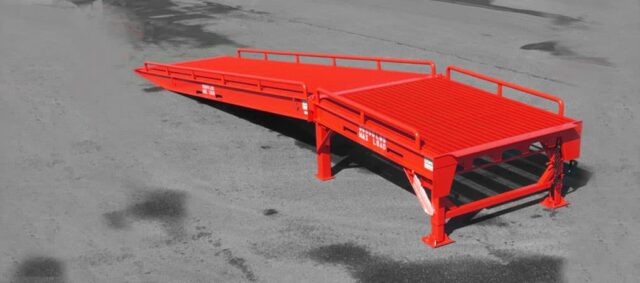 The great thing about these docks is that they feature an innovative wheel system. This allows the ramp to be quickly and easily moved from one location to another.
The loading docks offer a fully self-supported design and with that, the mobile docks are one of the safest freestanding mobile ramps available on the market.
Wheel
These ramps are designed to be used with heavy-duty vehicles like buses and semi-trucks. They are used for maintenance and service.
Another great use for wheel risers is that they can be suitable as display stands for auto shows, shops, dealerships and in contests.
Yard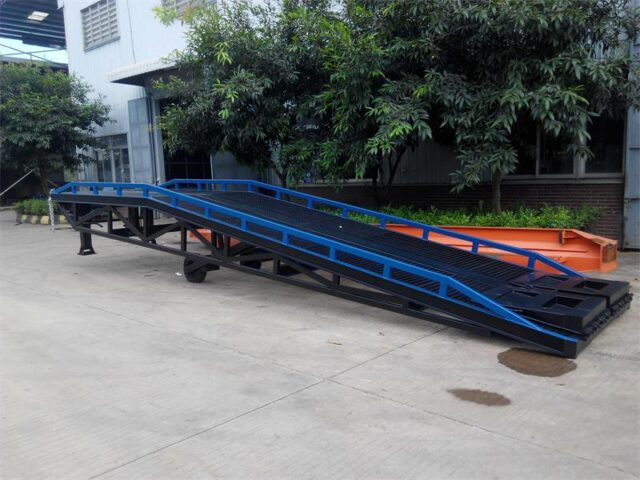 They are specifically designed to help a forklift load or unload cargo from rail cars, trucks and trailers when there is no dock available.
The yard ramps are made of steel and, usually, they feature wheels for better mobility.
Military
As the name suggests, the military ramps are built for loading heavy military equipment and vehicles. They are usually made of lightweight aluminum and the design prevents physical strain during the take down and step up.
These ramps are not only used in the military, they are also widely used in other places and companies because they can last a lifetime and they are also really easy to set up. Most importantly, these ramps are made to be really safe.
Levelers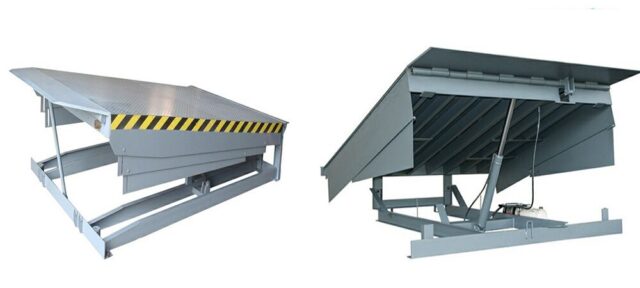 Made of lightweight aluminum, the levelers are really helpful when it comes to loading tractors, cars, trucks and other heavy commercial equipment.
Many companies use aluminum types of ramps and they choose them because of their durability, easy access and because they are really easy to set up and operate. The professionals at SureWeld say they aluminum ramps are great for construction as well as agriculture and domestic machinery.
Loading
The car and truck loading ramps, as the name suggests, are really helpful when it comes to loading and unloading trucks and cars on and off trailers.
They can handle a lot of different weight capacities. If you need to get a ramp-like this, first you need to think about the vehicles that will pass over them and their weight.
Equipment
They are used to load and unload heavy equipment like tractors, bobcats, trucks and skid steers. Constructed with rust-resistant, durable and lightweight aircraft-grade aluminum, these ramps offer long-lasting services.
Wheelchair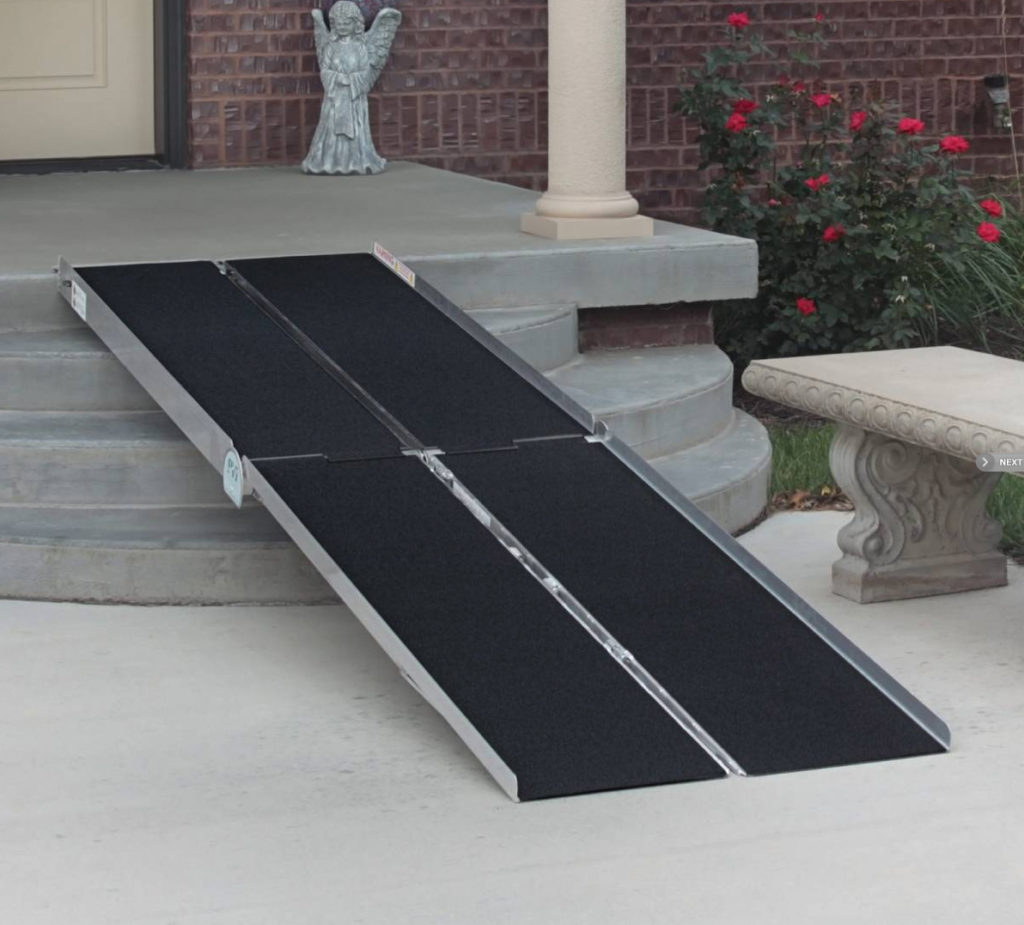 These ramps are used for people who are disabled or are too old to walk. There are a lot of different types of these ramps and some of them can be used for other things, not just wheelchairs. The most common types include:
Permanent ramps – as the name suggests, these ramps are constructed in a way that they will stay in place forever. Usually, they are made of concrete, but steel and wood can also be used.
Semi-permanent ramps – meant for temporary usage. Concrete is not a good choice for these ramps and they are usually made of wood or steel.
Portable ramps – these ramps can be moved from one place to another with the person who needs them. Usually, they are made from aluminum, so they are lightweight and really easy to set up.
Other types of ramps include
Lego-style threshold ramps
Aluminum threshold ramps
Portable suitcase ramps
Rubber threshold ramp
The price for any of these ramps depends on the type and material used to make. Some will take a few days to set up or build, but most can be set up in just a few hours.
When choosing the right ramp for you make sure to know if you want it to be permanent, semi-permanent or just a portable ramp. Think about the weight and think about the durability of it. Depending on that you can choose the right material for it and with that the right ramp.
If you are still not sure what kind you should get, the best thing you can do is ask a professional that can suit your specific needs.