Maintaining a careful, green and pest free lawn isn't an easy task – but it doesn't need to be impossible either. During the winter many of us "forget" our garden and perform only the necessary tasks to maintain the lawn and control the growth of trees, shrubs, and rose bushes, but in the spring, when everything wakes up, we devote more time and effort to it.
Regardless of the size of our garden, certain tools are always fundamental for the overall care. Thanks to many techniques and tricks there are always some quite good chances to achieve good results with less time and money, but you shouldn't overlook that having good equipment is equally significant. Therefore, we're suggesting a selection of tools that simply can't be missing in your garden when it comes to ending all the imperfections.
What should we look for?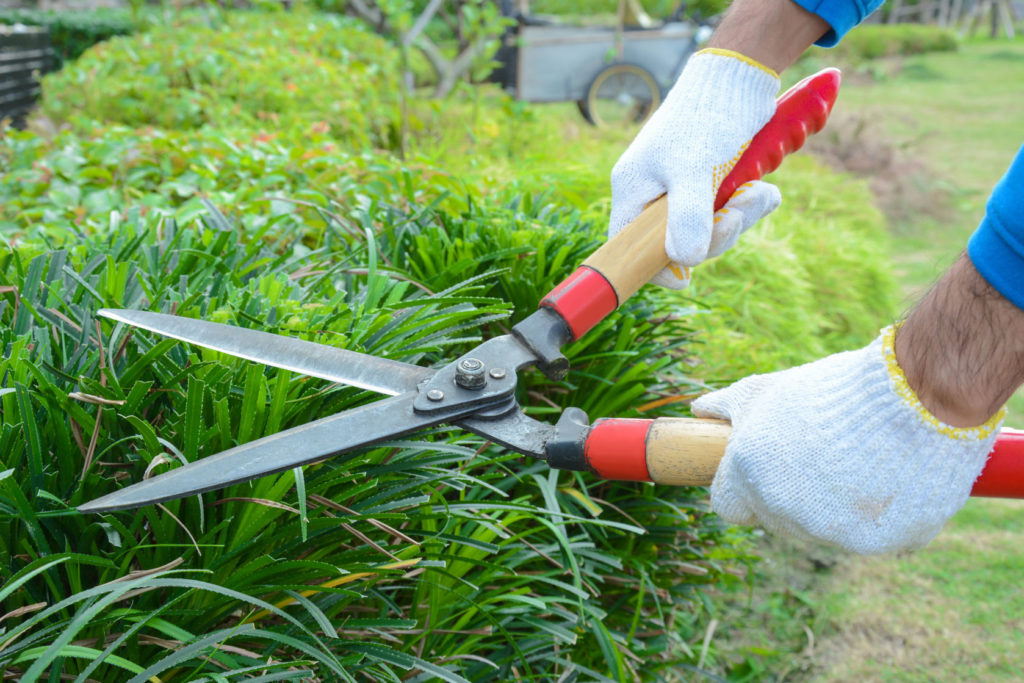 Well, it's kind of crucial to take into consideration the material of which the utensils are made. There are materials such as aluminum or stainless steel that don't deteriorate easily with water, thus contributing to high durability. There's no need to spend huge amounts of cash to get a good selection of utensils since you're always able to find numerous product ranges that adapt to what your lawn and your economy need.
Considering the characteristics of the grass and soil, as well as their dimensions, is a fundamental step when selecting tools. Another important aspect is the tool handles – we must ensure that the joint is firm and that the handle material is also durable; the one will be useless without the other. Finding a good supplies provider is also of great significance – on companies websites like AviewTurf.net.au there's a bunch of useful pieces of advice, but also some awesome suggestions regarding tool supplying and different kinds of grass.
Rake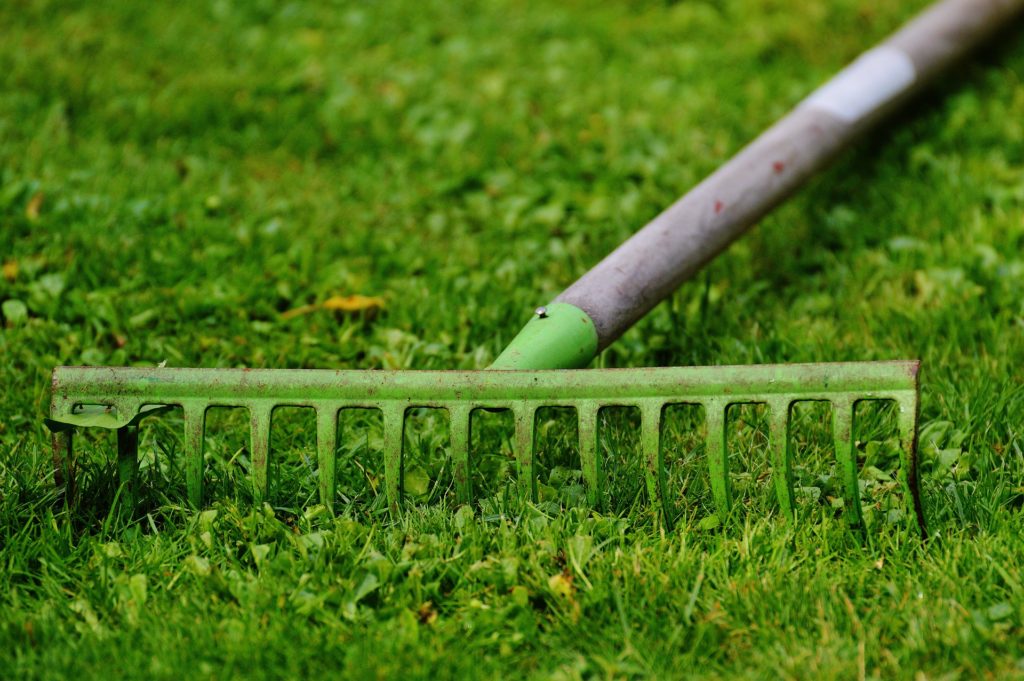 In gardens with lawn or textured ground, there's always something to pick up or clean, and the removal of the weeds, dried leaves, dirt, stones and piling them up can be a rather boring and exhausting job. That's why a rake is a basic tool for starting or maintaining any garden.
It consists of a bar, usually made of steel, serrated and fixed transversely to a handle. Formerly the rakes were entire of wood, both the barring gear and the handle. Nowadays some utensils like them, such as shovels, hoes, spikes, etc. can be constructed with various materials, such as steel, plastic and even bamboo.
Lawnmower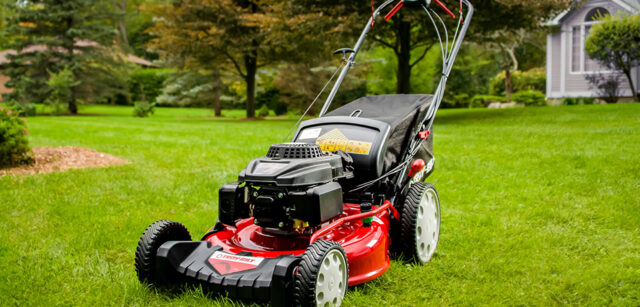 When having natural grass in your garden, possessing one of these is almost essential. With various types of machines on the market, finding the one that best suits your needs and budget is exactly what might make a huge difference.
The most common and economical are the rotary lawnmowers which maintain the height of the grass at about three centimeters. Another variety is helical ones, usually used in professional fields such as golf courses: more expensive but provides a less aggressive lawn treatment. You can also find the manual, electric, gasoline ones – a wide variety of lawn mowers for different user needs. Their width of cut, power and types of engine usually differ. That's why we basically need a preliminary study of our needs to make the correct choice.
Scarifier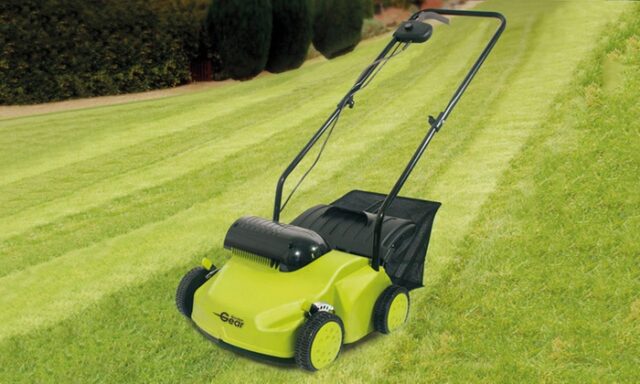 This is an easy machine to handle, like the lawnmower, although a little bit lighter. Its purpose is cutting the soil and grass vertically using blades. In this way, it's possible to extract dead leaves and moss that prevent natural grass from growing properly. Thin and hook-shaped blades penetrate it, as well as the ground, by cutting it about 2 or 3 centimeters deep.
Although after the scarification it doesn't look like pure perfection, there's no need to worry as this activity's immensely beneficial and the grass will soon regain its good appearance.
Trimmer
The trimmer is a less used tool and, as a very light machine, it's ideal for cutting natural grass in places inaccessible to the lawnmower. You can get this utensil in its electric version or have manual clippers as a less comfortable, but cheaper version which is supposed to make a perfect finish in places like fences and walls, areas of plants and flower beds, tree trunks, etc.
The cutting diameter doesn't need to be very large since the function of the trimmer is limited to finishing and completing the work of a lawnmower mowing in those places of difficult access. Residential models usually have a diameter of around 25 cm. The machine starts easily, by pressing a button and it needs to remain pressed in order to keep working.
Lawn blower/vacuums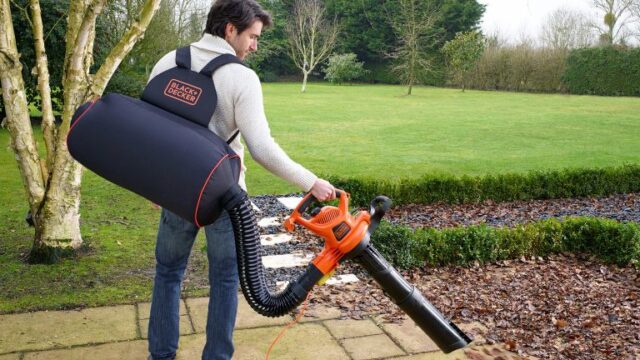 Those are devices that usually combine both functions: blow and vacuum – easy to use, light and quiet. Quite handy when you need to collect leaves and traces of grass cut in large areas with trees as well as to clean hard-to-reach places. They consist of a large vacuum or blower tube that is sometimes removable and interchangeable depending on whether it will be used for vacuuming or blowing.
The task of aspiring to eliminate waste and leaves is very beneficial for natural grass since they would otherwise accumulate giving rise to parasites and fungi with moisture. Vacuuming dirt or other non-organic elements should be avoided as this could crush and damage the machine. It also finely crushes the leaves collected, thus reducing the volume of waste.
Manual seeder
Manual seeders are used to repopulate worn or "bald" areas or patches of the ground. The simplest ones simply drop the seeds on the ground. Others achieve a better purpose by replanting with the help of skewers or holes that treat the soil prior to the incorporation of the seed, making it more effective.
Hopefully, after reading this article, you have a clue about the best maintaining equipment that your household needs to have next spring. We've mentioned some of the most fundamental ones, but the truth is that only you know which the essential ones are according to the type of plants you have in your garden. Of course, it's not necessary to have them all from the very beginning – you can buy the most useful ones at the beginning and add the rest as you feel they become necessary. That will leave some time for you to improve in gardening and learn how to take care of your grass in the best possible way.