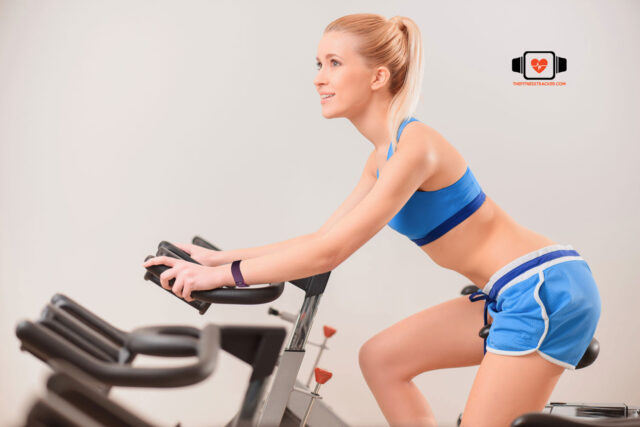 Sports refers to a competitive physical activity which improves physical fitness and increases confidence level of individual. During ancient days women participation in sports was limited. But, participation has been increased nowadays! Women usually love to play all kind of sports in school days. As they grow up , they may stop playing because of lack of opportunity , encouragement , family commitments. Sports give ultimate physiological and sociological benefits especially for women. Let's see the benefits of sports participation for women.
Benefits of sports for women
Women who are regularly practicing sports gain more confidence in day-to-day life.
Physical and mental health will be very good compared to those who are not into any sports.
Sports are best medicine to overcome from depression. Spending some time to play sports regularly will give mental strength to face any situation in life. Physiological well being of women will improve.
Immune system will become strong and lesser chances of getting chronic diseases. And reduces the risk of breast cancer in women.
Reduces the risk of osteoporosis ( loss of bone mass) and diabetes in later stage of life .
Leadership skill , team work , setting goals etc will be developed by playing sports.
Regular participation in sports plays key point for women to maintain physical and mental fitness. Here is the list of best sports for women to stay fit.
Swimming : Swimming is an amazing solo sports which gives complete physical workout for your body. It helps to reduce the body weight and stay fit since it burns lots of calories. It also helps to improve lungs capacity and muscular strength. Swimming keeps your heart healthy and very helpful to overcome from stress. And it can be done at an indoor pool , outdoor pool or beach around the year. Swimming is necessary for lifetime to stay safe during unexpected dangerous situations in water.
Cycling : Cycling is the best option for women to stay fit. Once you get balance , it does not require any class or guidance or any particular place , so women can do cycling at their convenient time and place. So this will be very helpful women to adjust their time for cycling in day-today life. Cycling boosts your happiness and energy. This the best way to get relaxed from boring daily routine of life. It improves muscle strength , flexibility and reduces risk of chronic diseases. Cycling has less risk factors and group cycling boosts your competitiveness and confidence.
Running : This sports do not have any age limitation! From young girl to elderly women anyone can practise running daily to maintain their fitness. Running will be very convenient for anyone to stay fit. It gives complete physical exercise for your body and very helpful for mental relaxation .Participating in running competitions like marathons helps to improve your social connections. For regular runners , risk of bone and muscle loss at older age is less compared to others.
Tennis : Playing tennis provides great health benefits for women. Those who are interested to practise sports with their friends , this is the best option . To play tennis effectively , good guidance is important. This is one of the popular sports which many women are taking up professionally. Worldwide , many female players achieved big name in tennis. Since people need to use arms and legs more in this sports , it improves gross motor and fine motor skills. It provides good balance , flexibility , and reduces the body weight to achieve fitness. Concentration is key point while playing tennis. Confidence level , focus, self esteem will be increased. Fun moments while playing tennis with friends will give you happiness and relaxation from all your pain . Hence Tennis is best for overall well-being of women
Badminton : Badminton is also a great sports to play with friends. This looks similar to tennis , but there are lot of differences. Tennis ball is heavy compared to badminton cock and badminton bat is heavy compared to tennis bat ! High power and strength is important to play tennis , while speed is key point for badminton. Playing badminton also amazingly helps to maintain fitness. Since it is an indoor game , you can play during monsoon season also. There are many badminton clubs in every cities , so that women can make use of it . Badminton rackets and shuttlecock available in moderate price also , which is helpful for women. In situation badminton is fastest growing sports where female players are achieving their best. Badminton provides complete physical exercise and helps to stay fit. By playing this , you can relieve you stress and sadness to achieve mental fitness. So badminton is also an impressive option for women to play.
Basketball : Basketball is really amazing sports especially for young women. This requires lot of energy , hence reduces the body weight to stay fit . This is very much beneficial to improve balance , coordination , confidence and team work in younger generation . Researches shows that it builds bone strength and best for cardiovascular health. It improves the confidence level . Since this a sports to play in group , you can make many friends ! You can enjoy fun moments while playing in group and relieve your stress.
Gymnastics : Women who are in good physical condition can practise gymnastics to maintain the fitness. Gymnastic improves physical condition of the body as well as concentration . Gymnastic helps to develop grace and coordination and boost the confidence level. In younger age women must start practising gymnastic so they will grow up being physically fit.
Volleyball : Volleyball is a team sports , involves 6 players in each team with a net between them. This best option to burn calories effectively ! Girls can start playing volleyball since school days and stay fit as they grow. Volleyball involves more physical motion , hence body becomes stronger. It improves respiratory and cardiovascular systems. This reduces the mental stress and boosts self confidence and competitiveness. Hence , this is also a best sports to practise for women
These are the couple of sports suitable for women to play and stay fit. Selection of sports depends on their personal circumstances. Start practising a sport regularly and stay fit!