Yoga is a form of relaxing exercises. However, choosing the right gear and clothes can sometimes be a real nightmare – especially for those of you who are just beginners. Therefore, it is essential that the clothing you choose can "breathe" and be comfortable with you. Various exercise classes will also require some different types of clothing.
So, what should you choose? We're here to help you with a few tips.
You Have Decided To Start Yoga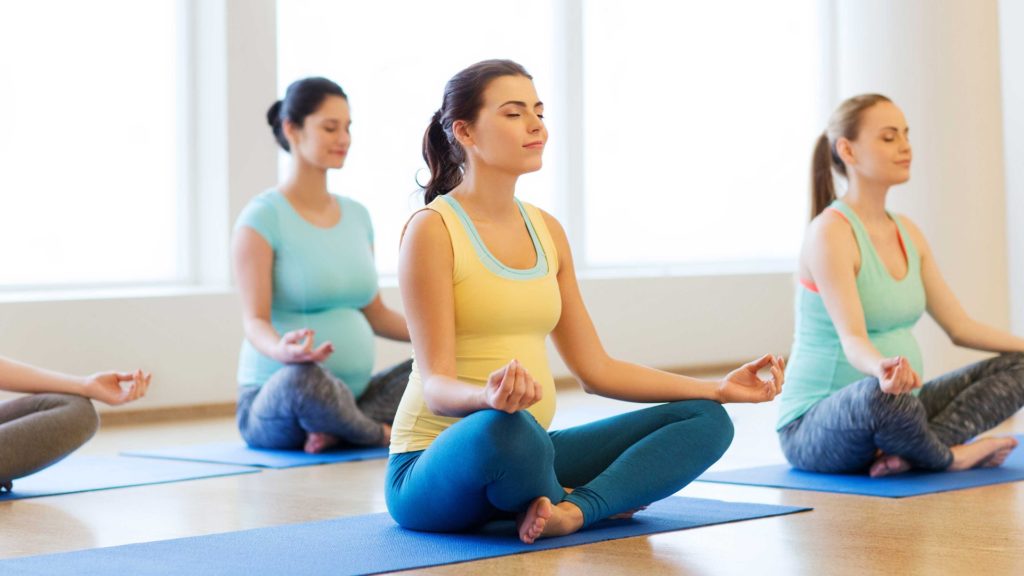 To achieve results in yoga as you would in any other exercise program, you must adhere to two simple rules – dedication and perseverance. You need to be dedicated and practice yoga regularly if you want to achieve results.
Coaches and experts in this field claim that this way, with regular exercise, you can feel better after a month. Start your yoga class with a firm determination to persist. Yoga begins and ends in your mind. If you can convince yourself that you really want to exercise – then you should be able to maintain that spirit.
Yoga Is For Everyone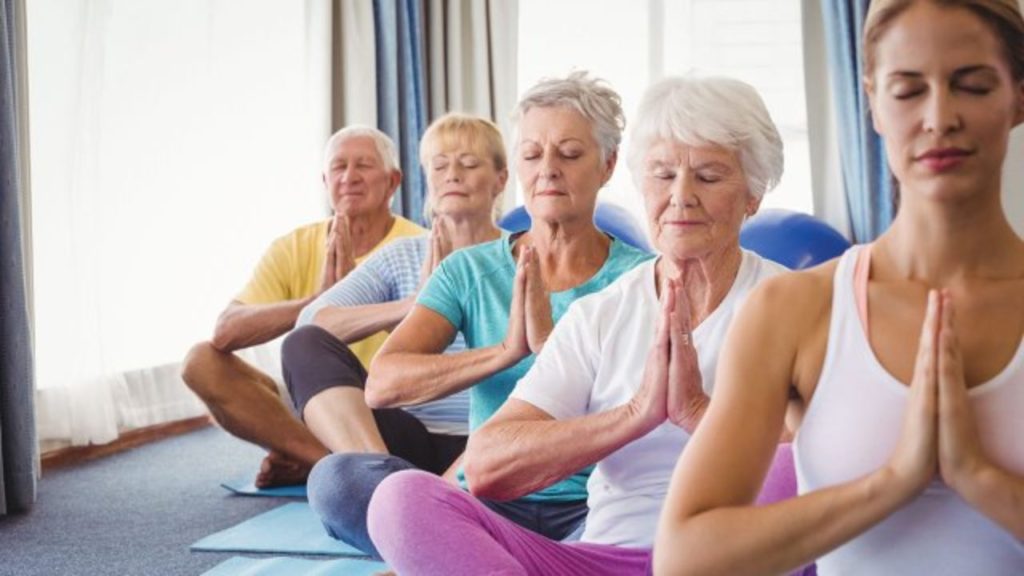 We know yoga as an ancient method with many beneficial effects on the physical and mental health of people. Many people say that it is a set of heavier body postures. However, the word "yoga" actually means to unite.
This is a type of exercise that connects our body, mind, and spirit through different body postures, meditation and controlled breathing – thus promoting relaxation and reducing stress. Interestingly, when you walk into a yoga practice room, you can see teenagers, athletes, middle-aged moms, older ladies, and even fitness enthusiasts all practicing together.
Everyone can engage in exercise, and unlike other workouts and sports that focus on a specific population, yoga accepts all people. However, we need to distinguish between those who are just new to this skill, so here are some tips on exercise and the equipment you need.
Get The Right Outfit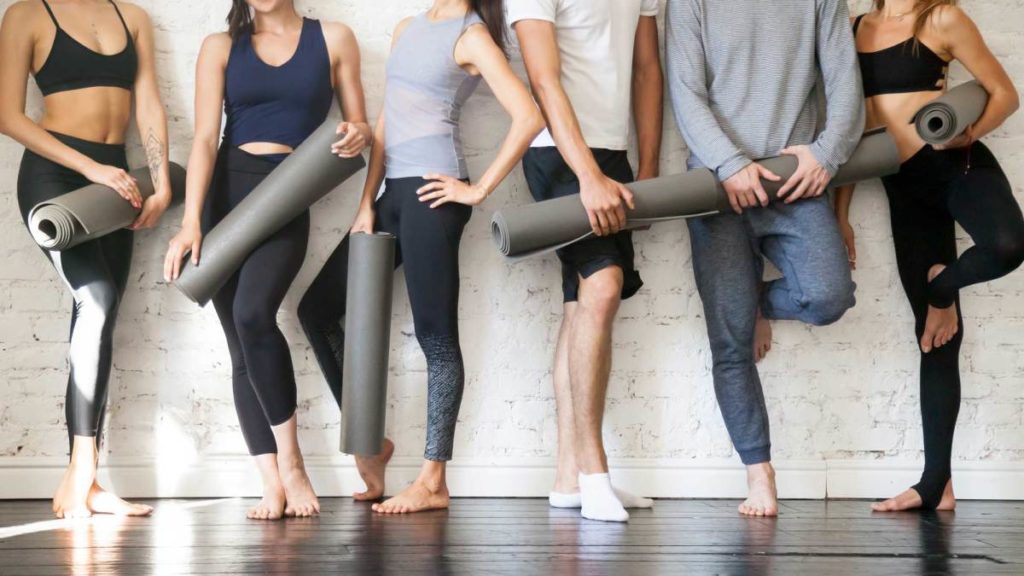 You must wear comfortable clothing while practicing yoga. It will allow you to sit in a position with your legs crossed that many positions require. It will also not restrict you from performing other poses.
You can find various models of comfortable clothes that you can wear while practicing your exercises, and the choice is unlimited because today it is possible to order anything from all over the world online.
How To Make The Perfect Choice Of Clothing
1. Choose The Perfect Leggings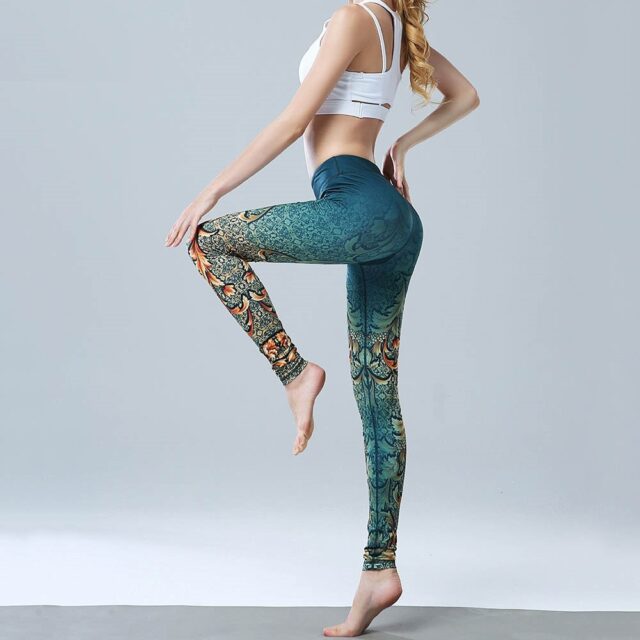 You can find specially designed leggings usually in sportswear stores. However, you should be well informed before making a purchase. These yoga pants must give you complete freedom of moving while wearing them.
That's why it's best to buy such leggings at specialist stores. This fact also applies to the materials of which they are made, and if you want to know more about their features – see more here.
Maybe you're already decided to shop in a physical store. If so, try to take a few stretches when buying yoga pants – just to see how you feel when you're moving. Longer yoga leggings are recommended for exercises that don't require too much stretching or movement – while three-quarter leggings are much better for those who sweat more easily.
2. Cycling Shorts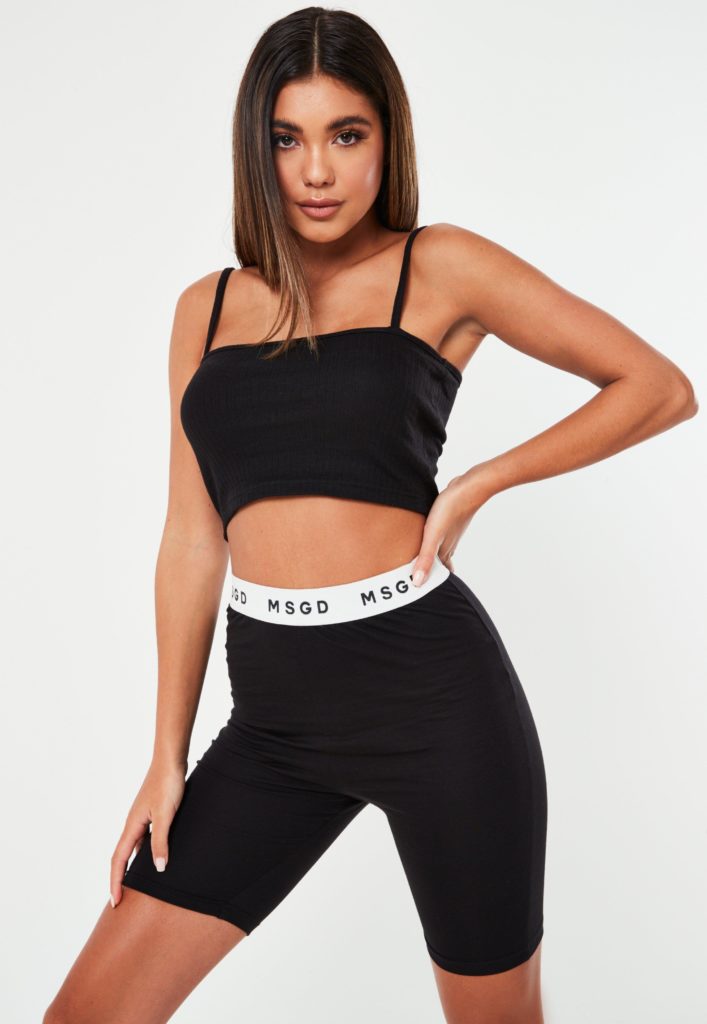 For such type of exercise, the rule is simple – the less is always more. You can opt for cycling shorts which are great because they will adhere to your body. If you're sweating a lot – choose dark blue or black color, so that no trace of sweat can be seen.
3. Plain, Wide Shorts
If you have your favorite shorts in which you can easily perform all the movements, opt for it.
The Best Time to Practice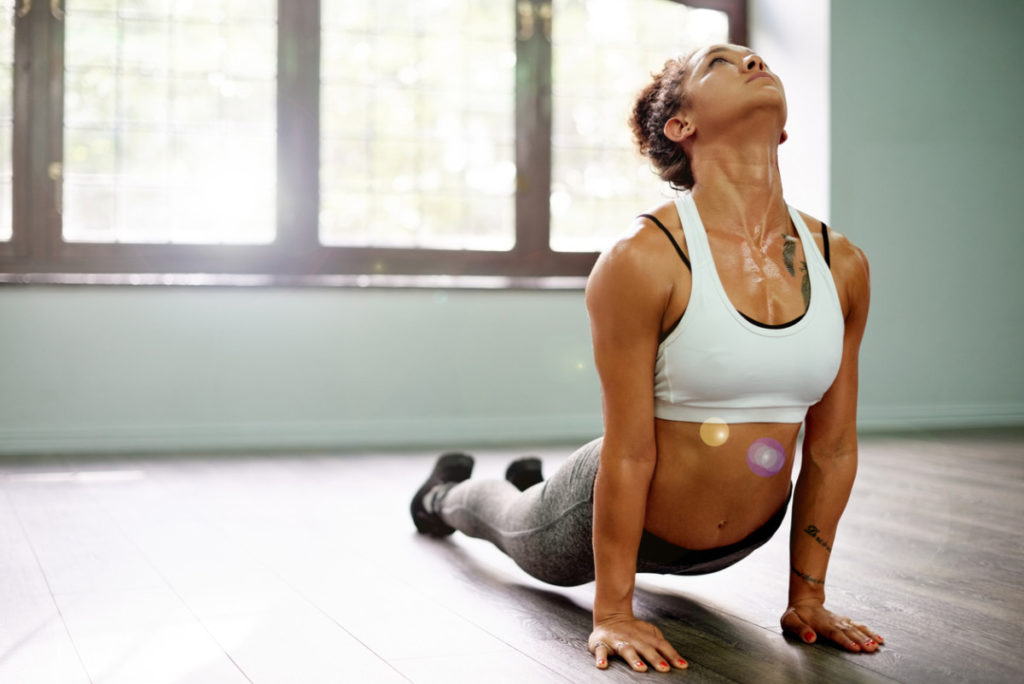 The best time to practice yoga is usually just after waking up, and before breakfast. Then the energy is "purest" and the air is the freshest. At this time your mind is also fresh and empty – allowing you to practice your practice with greater care.
However, if the morning does not suit you, early evening is also a good time to practice yoga.
What Is Important When You Exercise Yoga?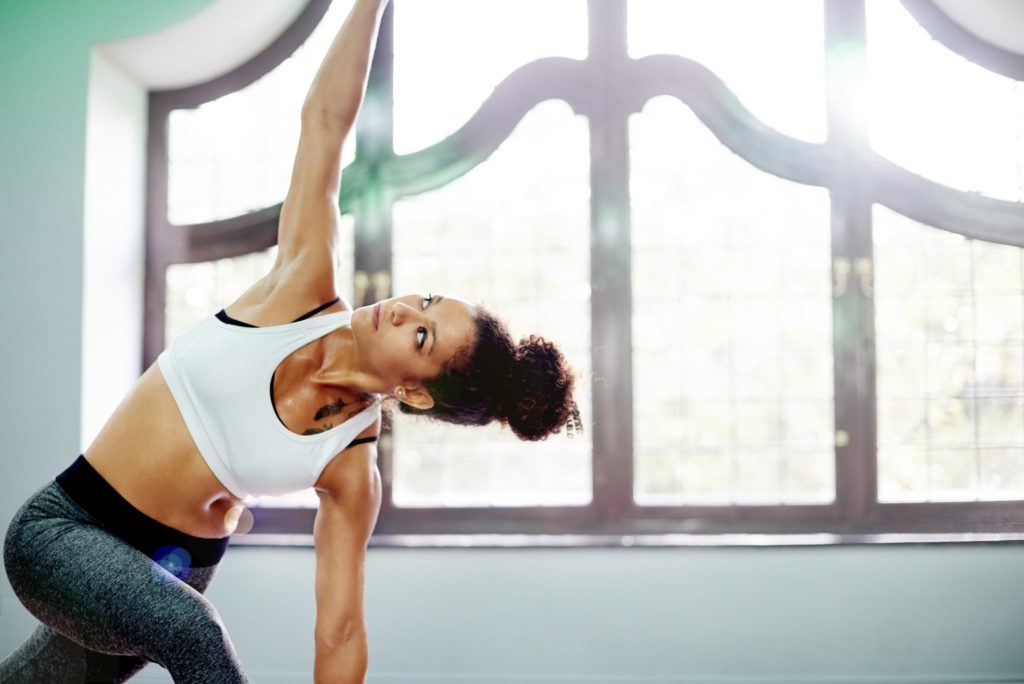 Listen to your body
Yoga aims to relieve your body of stress. If a position becomes too difficult for you and requires too much effort, work only within the limits of comfort. You must never overdo and overexert yourself. Yoga is a journey, not a competition or a race. That is why you need to learn to listen to your body.
Take care of your diet
Do not eat a large meal for 2-3 hours before your yoga practice. Your stomach should be empty when you practice yoga. This is also true if you only go for yoga breathing exercises. The body should digest the food so that its energy can be used to perform your practice.
Include your friends into it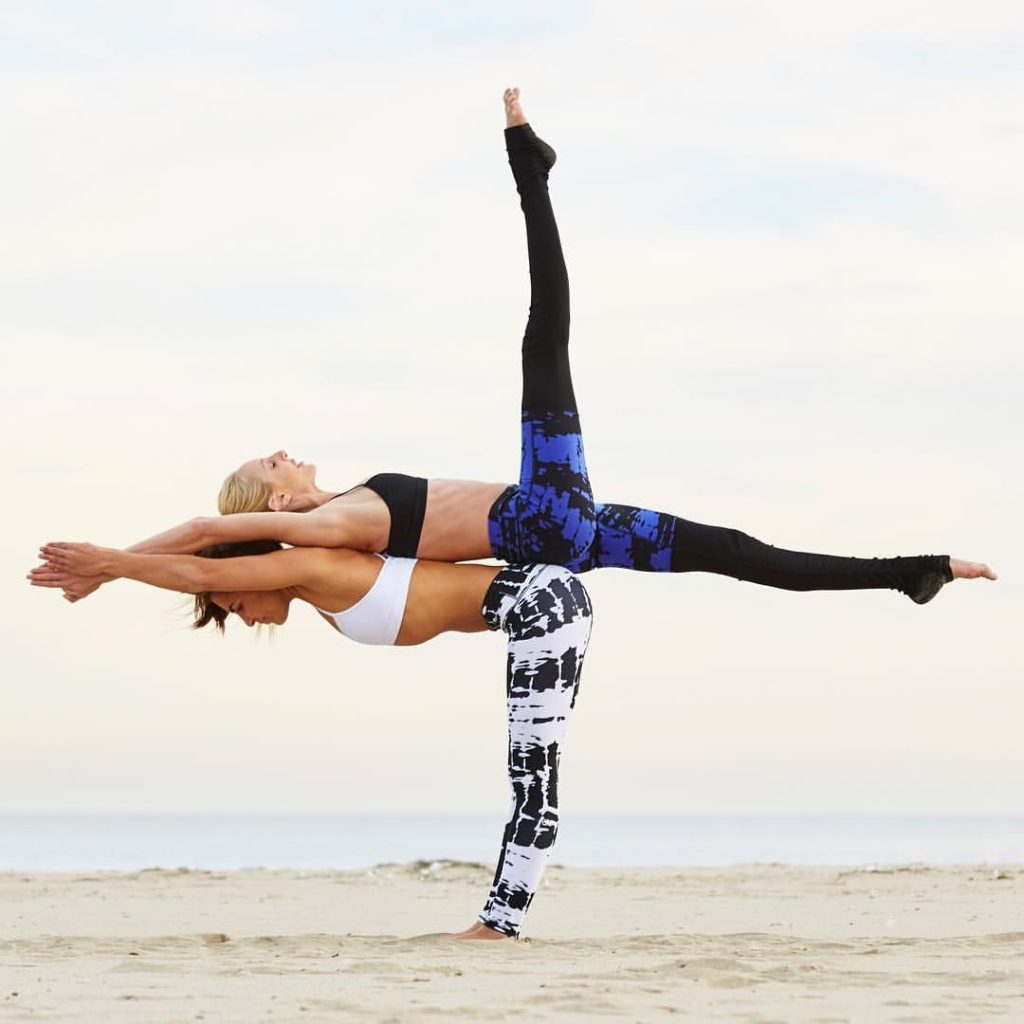 Involving friends is always a step ahead. Transfer your enthusiasm to your friends and therefore you will always have support for those days when you are not in the mood to practice yoga. By exchanging positive energy you will forget that you wanted to give up practicing yoga at all.
Why Opt For Yoga?
People who take this skill seriously say it can fulfill you with a true sense of happiness and satisfaction. It also brings you mental health, feeling of freedom, inner harmony, emotional balance – and harmony with the world around you.
Even if your goal is to learn just the basics, it can make improvements to your daily life, regardless of age. Experts say beginners should take several courses before starting yoga at home on their own.
You can take individual lessons as well, but they are quite expensive. Of the accessories, you need an asura, which is usually already provided in yoga studios. Yoga exercises will teach you patience, concentration, your body will become more resilient and stronger. Meditation exercises that go with yoga will have a positive effect on your mental health.
Conclusion
Today, yoga is widely regarded as a method of relaxation and exercise with many benefits to human health. The health benefits are numerous. This ancient Indian method and philosophy, many admirers believe that it strongly influences mental and physical health.