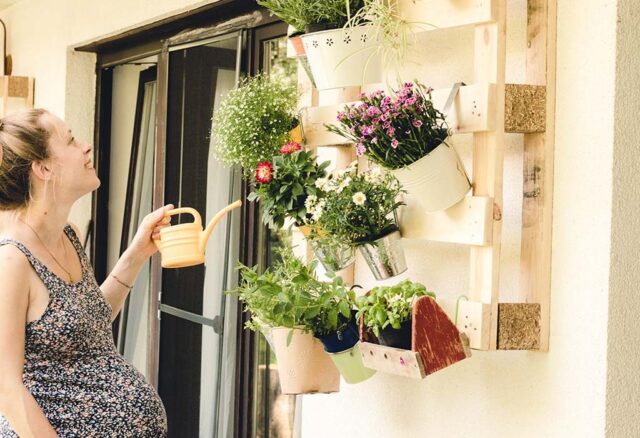 Pregnancy is very important stage in every women's life. Pregnancy is very special as well as struggling stage for women. Your mind will be occupied with so many things like diet , medical check-up, imaginations about baby and so on . And you may experience mood swings , lack of sleep , lack of energy , anger due to changes in your body. Unable to do your regular exercises and job may lead you to depression.
You may feel exhausted by taking rest all day. But , nothing to worry! There are so many activities you can take up as a hobby with all your physical limitations during pregnancy. Safety is very important thing during pregnancy.  Hobbies which are safe and worth to take up during pregnancy are listed below.
Read More:

10 hobbies to take up during pregnancy
Reading : Books can be your best friends. Reading a god book/magazine/blog improves your knowledge and relieves your stress. Reading good things while pregnant is good for baby also. And , you can read stories loudly for your baby in the womb! Researches shows that reading good stories for a baby in womb makes bond between mother and child stronger! It may give you beautiful experience which you can cherish throughout your life. You can enjoy reading your favourite books during pregnancy and keep your mind cool.
Knitting/embroidery: Knitting or trying new embroidery are best hobbies for pregnant women. These two hobbies needs concentration and creativity , which makes you completely engaged with the work. Hence , you will forget your difficulties and gain happiness once you complete your knitting or embroidery. Also you can get a sewing machine for you and start learning it. You can knit something for your upcoming little one and make beautiful embroidery on that. It will give you lot of satisfaction and a life time memory for you. So , knitting and embroidering are best stress busters for pregnant women.
Painting: Painting is a beautiful activity which gives lot of happiness. This gives great self satisfaction and relieves stress. Painting needs only hand and finger movements hence easy for pregnant women. It enhances the memory power , concentration and patience which are essential things to lead your role as a mother in near future! This is the best choice to spend time fruitfully during pregnancy.
Singing/listening music: Music has the power to heel any illness! Listening good music is best choice for pregnant women. And if you can sing your favourite song for baby inside your womb .This makes you feel great and bond between mother and child becomes more strong. You can enjoy doing this activity for your baby. Researches shows that listening soothing music helps in brain development of baby.
Photography : Taking a good photo is an art. During your busy schedule you may did not find time to spend on photography. Hence it's best option to learn how to take good photos to kill your free time during pregnancy. This will help you to take amazing photos of your baby! In this era of Smartphone's , everyone has chance to take good photos. You can explore how to take good quality photos and can spend your time taking good photos. You can also make albums of these photos or publish in magazines. This can be a very good hobby for women during pregnancy.
Gardening: Gardening is a great activity to do at your free time during pregnancy. You can plant some basic herbs for your kitchen or beautiful flowers in pot. These are easy gardening options where lot of hard work is not required. Gardening gives little amount of exercise to your body and makes you feel relaxed. And vegetable gardening not only gives enjoyment for you, but also useful for entire family. Vegetables/flowers/ fruits grown by your own hand gives you lot of satisfaction!
Writing: Writing is one best way to express yourself. You can start writing dairy during pregnancy. It will helpful for next time also. And by writing dairy , you can relieve your stress. And you can also try to write stories, songs , articles etc. If you are good at writing these things , then you can write and publish in magazines or newspapers. Writing blog is also one best option. You can share your experiences and suggestions in blog , which will help to readers. Researches says that writing releases useful brain chemicals which fights with depression. Therefore writing is best hobby to overcome from depression during pregnancy.
Cooking : Before pregnancy , you may found difficult to spend more time in kitchen trying variety of dishes due to your daily work routine. During pregnancy , you will get off from your daily work routine . So , you can take cooking as a hobby to come out from boredom!! There are lots of new recipes available in internet. You can try new healthy recipes and can learn to creatively present prepared dishes. Spending time in kitchen boosts your energy and keeps you calm.
Jewellery making: Women love to wear variety's of jewellery. So , learning jewellery making can be an interesting hobby for women during pregnancy. There are lot of tips available in internet to make handmade jewellery's at home. And this activity needs only hand movements, hence easy for pregnant women to do. It improves creativeness and gives self satisfaction while wearing jewellery made by themselves!!
Yoga: Pregnant womencan learn yoga at free time. There are specific yogasanas especially for pregnant women which helps to stay healthy. Routine practise of yoga and Dhyana helps to avoid depression and greatly benefits for easy delivery of baby. And yoga helps to relieve muscle aches, headaches and pain. For physical and mental balance of pregnant women , yoga is the best medicine.
These are the couple of best hobbies suitable for pregnant women. Pregnancy makes lot of changes in women body. Maintaining physical and mental stability during pregnancy is a tough task for every women. Hence, women should think of taking up any hobby as per their interest and circumstances during pregnancy.