Travertine is a popular choice among other natural stones in construction. The shape and rigidity create a distinctive variation. Compared to other minerals, travertine is durable, making it suitable for both the floors and walls. This stone is, therefore, best used in buildings construction. If you want to create a terrace on your property to extend usable space or add value to your house, travertine pavers would be a worthwhile alternative to concrete.
The stone possesses porous surfaces that form troughs. When polished, it can lead to a dazzling surface with different color choices. You can source travertine from legit natural e-commerce shops like Saturnia Travertini.
Pros of Travertine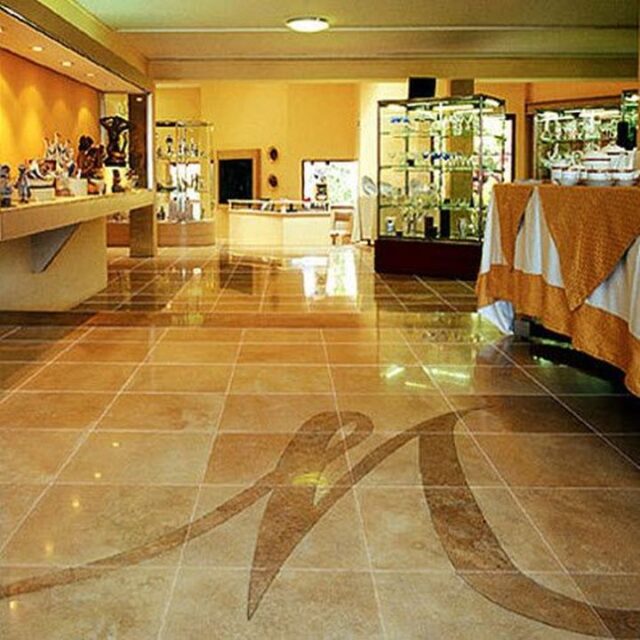 Aesthetics
Travertine pavers convey a message of luxury and opulence when used to build a patio or porch. You can also use the stone products in your interior, which increases your property's value. This stone has natural veins that do not occur in other natural stones. The color of each piece is different even though the pavers come from the same source. Travertine depth and scale naturally attract your attention. Whether you choose this material for interior or exterior features, you will impress your visitors as you enjoy your space.
Affordable
When looking for flooring material, budget features among the top factors. Besides the aesthetic appeal, how much you can spend on the project plays is a significant consideration. Travertine tiles are beautiful and affordable if you contact genuine natural stone dealers.
Versatility
There are various choices to select the color and tone that suits your interior and exterior looks. The versatility of travertine tiles makes it easy to accommodate different styles and tastes. You can choose any of the four different finishes: matt finish, tumbled, brushed, and polished. The most common option is a smooth and yet natural finish. Polished travertine looks like marble, and its dazzling light blends seamlessly with contemporary designs.
Durable
Travertine tiles have remarkable longevity that has stood the test of time. It has impressive resistance to water and humidity hence stays intact for a long time. Though the stone is naturally, keeping the tiles clean and dry will make your floor lasts longer.
Manageable
Travertine tiles are easy to manage. Check with your supplier on the best care and management of travertine tiles to avoid staining. Most of the time, wiping the surfaces with a clean cloth and soapy water will suffice. It helps to clean up spills immediately to avoid deep cleaning in stain removal. You can also replace a cracked or broken tile easily without removing the whole floor.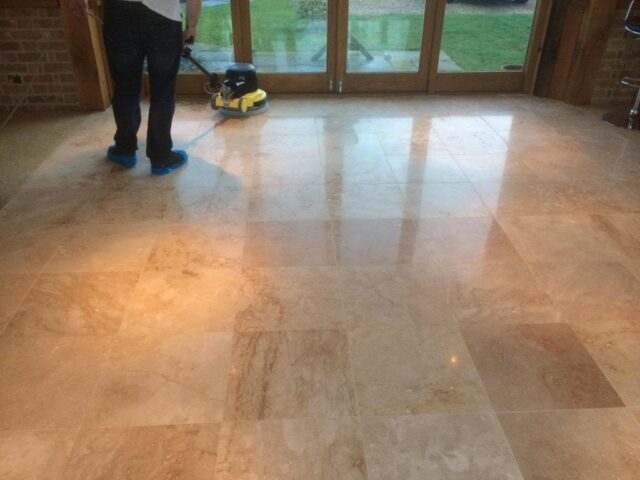 Eco-Friendly
Due to its natural formation, travertine stone is eco-friendly from heated springs that use geothermal energy. Travertine tiles are therefore safe for counters and any space in the house.
Resilient
The weather of certain environments can be endured by travertine. Travertine pavers are excellent in pool paving and suitable for the paths to your gardens. You can also use them as exterior walls of to shield it against heat and UV light. There are so many outdoor space applications.
Cons of travertine
Porosity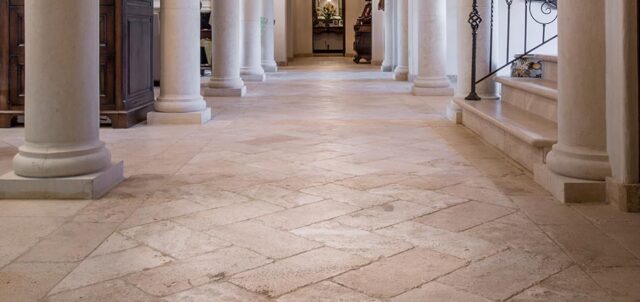 Travertine stone is porous and overtime, the surfaces become delicate. Its porous nature is hard to detect and this makes some people careless when handling travertine tiles. Consider filling pores and the right care to ensure that travertine tiles serve you for long.
Weight
Since travertine is heavy compared to most natural stones, the installation process is not very easy. It requires experts to handle and install the tiles which may increase the cost. The heavy weight may increase transport charges making it more expensive than usual to move.
High Maintenance Cost
If you look at the stone substructures on the sheet, travertine needs considerably more care to maintain its excellence and appearance.  Travertine is porous; hence fluids are absorbed on the surface rapidly. Juice or wine spills can permanently stain travertine tiles. Drainage increases the stain-resistance of the stone. The most effective way to keep the stone in the best condition is to wipe any spills as soon as possible.
Natural cleansers are the best when cleaning travertine tiles, compared to those with chemical substances as the travertine stone is susceptible to acidic substances. Avoid harsh cleansers like vinegar and salt when cleaning travertine tiles. Acidic substances can ruin the porous surface of the tiles, resulting in damage hence the best cleaning agents are natural.
Lacks Homogeneity
Travertine tiles display a variety of color, shadow and texture. Though this offers a unique character and style, replacing damaged or ruined tiles pose a considerable challenge.
Travertine has its distinctive features which are embellished by its presence in your home. This very advantage works against you when you need a few pieces of the same tiles later, as no pieces are ever the same.
Conclusion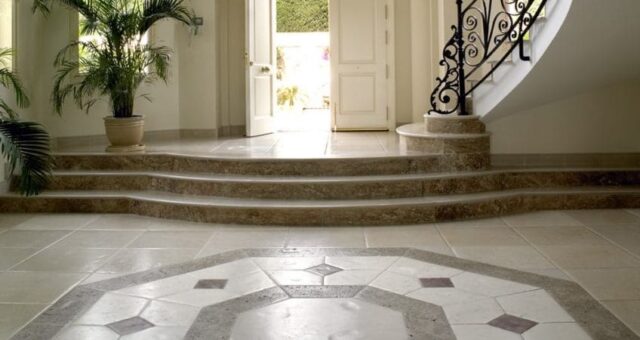 Travertine is an excellent natural stone that allows you to design freely using your imagination. It is ideal for creating unique spaces with unmatched versatility. In some cases, travertine offers a sense of tranquility and in others a feeling of rustic comfort. The outcome depends on the interior designer and choice of the homeowner.
With travertine, screening, continuous care, and a specific set-up are the basics you need to maintain your desired look. The advantages of using travertine tiles in your space outweigh the cons. Homeowners that choose travertine tiles need extra caution when there are children and pets to avoid accidents.
Like any other tiles choice, you will need an option you can always keep at its best by proper care.  Besides indoor use, travertine works well outdoors. Developers and homeowners also use travertine for exterior walls and garden paths. These outdoor applications shield the walls against UV light and heat.