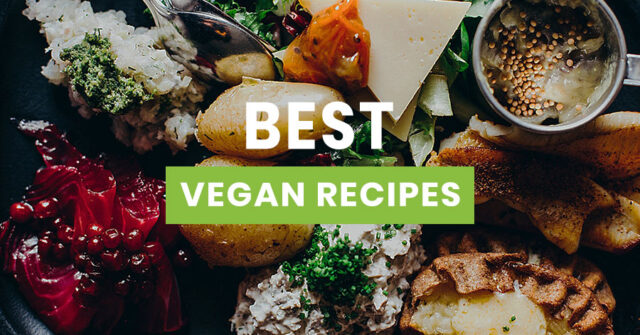 Gone are the days when vegetarian food was looked upon as bland and predictable.  A vegetarian menu today serves sumptuous and tongue tingling flavours. Over the years, vegetarian fare has evolved to become more adventurous with the mixing up of various ingredients, resulting in the introduction of new and exotic lip smacking dishes.
A vegetarian meal contributes to better health as it reduces the risk of chronic degenerative diseases such as obesity, coronary artery disease, high blood pressure, diabetes and cancers of the colon, breast, prostate, stomach, lung and esophagus.
For a large number of people, it takes a while to grow fond of the myriad flavors and textures of a vegetarian diet. Once these initial inhibitions are crossed, there's so much to discover and love.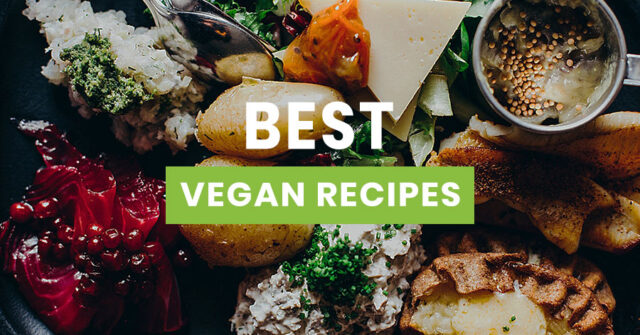 Vegetables are packed with nutrients that ignite metabolism, thereby giving an edge to a weight control regime. Since they are loaded with essential minerals and vitamins, vegetables are healthy for overall well-being.  The concept of vegetarianism has been growing worldwide in such a way that 1st October every year has been declared and celebrated as World Vegetarian Day. 
10 Best Vegetarian Recipes for 2023
This day initiates the month of October as the vegetarian awareness month. Established and instituted by the North American Vegetarian Society in 1977 and endorsed by the International Vegetarian Union in 1978, the aim of this movement is "to promote the joy, compassion and life-enhancing possibilities of vegetarianism."
Vegetarian dishes are vast and in varied forms across countries and continents. The range of palatable dishes are mind-boggling, starting from the Unites States of America to Europe, Africa and Asia. We shall now take a deep dive at the ten best European vegetarian recipes that are not only nutritious, but also healthy.
Veggie shepherd's pie with sweet potato mash
This recipe pie is a true comfort food, bursting with nutritious vegetables and flavour. With a glass of red wine and a grating of cheddar, this meal turns out to be a great treat. This dish is prepared with onions, carrots and chopped thyme along with red wine, water, chopped tomatoes and green lentils, including the juice. After adding boiled sweet potatoes to this mixture, mash it with butter and seasoning for taste. When this mixture is done, sprinkle grated vegetarian mature cheddar and the remaining thyme.
Spinach, sweet potato & lentil dhal
This healthy low-calorie spinach, sweet potato & lentil dhal dish packs in all the essential nutrients of a day. The base recipe has a mild and delicate flavour, but can be spiced up as required. It is considered to be a good working lunch.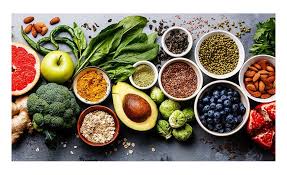 Cook a red onion. Once the onion has softened, add crushed garlic clove and ginger and chilies followed by a dash of ground turmeric and cumin. After this mix is cooked, add two sweet potatoes and mix them thoroughly. Add red split lentils, vegetable stock and the required seasoning. The dish is ready when the lentils and potatoes are done.
A scoop of this rich lentil ragu with a bowl of spaghetti is an instant family favourite. This healthy ragu is easy to prepare and contains four of the required daily nutrients. It can be served with cheese, pasta, rice or slabs of crusty bread for a great filling meal.
Cook onions, carrots, celery and garlic in oil until all of them have softened. Add the lentils, chopped tomatoes, tomato purée, herbs and stock. Maintain until the lentils are tender and saucy and add seasoning, if required. Once this is done, add the cooked spaghetti along with sauce with a final topping of grated cheese.
Roasted vegetable lasagne
This bubbling classic is an Italian specialty. It consists of a layer of pasta sheets, roasted veggies and tomato sauce topped with creamy white sauce and chunks of mozzarella. This delicacy is loved by both children and adults. It is particularly effective during winter and creates a perfect family setting for the meal. The tongue tingling feel of zucchini, sweet potatoes, onions and eggplant laced with capsicum, basil, semi-dried tomatoes, garlic and flour and the final topping of cheese is a real feel that lingers in the mouth for some time.
This crispy Greek-style pie with five ingredients is a delicious meal for everyone. Cooking this pie delicacy takes barely ten minutes, proving the fact that vegetarian meals can be conjured up quickly. With a combination of feta, sundried tomatoes and spinach for a myriad of classic flavours, this dish will be the delight for all. The lingering taste of spinach, tomatoes, feta and eggs
gives a divine experience.
Somerset stew with cheddar & parsley mash
Casseroles and Stews are excellent options for seasonal vegetarians. The Somerset stew with cheddar & parsley mash can be adapted for vegetarians. It is a delicious and healthy dish. The cider adds a great sense of flavour to this tasty wonder. Boil the stew until it reaches the desired consistency and serve with a fluffy scoop of mash. The taste of onions, garlic and carrots with tomato puree, tomatoes, butter, flageolet beans, cider, stock and thyme is a definite plus for the vegetarian guest.
Jerk sweet potato & black bean curry
A helping of jerk sweet potato & black bean curry adds extra taste to a serving of rice and peas. This Caribbean-style curry uses jerk seasoning for the extra flavour boost with a large dose of ginger for a tinge of added spice. This spicy and tangy serving is good for digestion and overall health. The final sprinkling of coriander combines all the flavours beautifully.
Burnt aubergine vegetarian chili
This smoky, spicy and sweet aubergine veggie chili is rich in flavour and taste. Feasting on this exotic dish with toppings and a few tortilla chips results in a magical taste. A dash of soya sauce, dark chocolate and spices make this a deep and delightful meal that is packed with the essential nutrients.
9. Best ever macaroni cheese
This tried and tested Macaroni cheese is a perennial favourite. This versatile dish is simple to make and adding vegetables like butternut squash, cauliflower or cherry tomatoes makes it a finger-licking meal. The crisp topping and creamy base is a winner.
Margherita pizza
The simplest recipes are always the best and Margherita pizza is no exception. A novice can master the art of making a perfect pizza with this four-step recipe. Seasoning it with homemade tomato sauce makes it a rather appealing and healthy meal.
Conclusion
These ten delicacies are the select few from a humongous range of vegetarian dishes that invites delight and wagging tongues on the dining table. Many of them are incredibly easy and fast to cook and ideal for office going couples, who find very little time to devote in the kitchen. The range of vegetarian food traverses the whole of Europe and United states and can be whipped up with many different flavours and tastes in accordance with the specific cultures and practices in these countries.