There are so many famous painters and you probably have your favorite one. Some people like Renaissance painters, some like the Expressionists and some enjoy the works of the Impressionists and Neo-Impressionist. If you are a fan of art, then you've probably visited your fair share of museums.
People who enjoy art, like a lot of different art styles, movements and periods. And you probably know a lot about your favorite painter and their paintings. However, you can always learn something new and maybe find another painter that you like and maybe find a new favorite painter, or a new period that you enjoy. Did you know that the Neo-Impressionist movement took the themes and colors of Impressionism, but rejected the Impressionists' ephemeral treatment of their subjects?
Here we are going to talk about the Neo-Impressionist painters and you are going to be able to learn something more and even something new about it. You've probably heard about most of these painters, but chances are, you had no idea that they were part of this movement.
Jean Metzinger (1883-1956)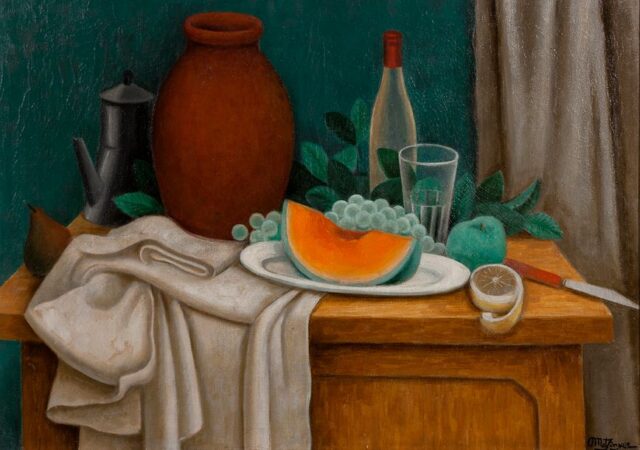 Artworks: L'Oiseau bleu, Femme assize (Woman with Book), Landscape, Still Life, Woman with Fan
Birthplace: Nantes, France
Associated periods or movements: Fauvism, Divisionism, Cubism, Neo-impressionism, Section d'Or
Art Forms: Painting
This artist was a member of the French avant-garde. He combined modeled forms and multiple angles with the Divisionist brushstrokes of Georges Seurat.
Metzinger was born in Nantes, but when he was 20, he moved to Paris and there he met Picasso and Braque. Their work had a huge impact on his own. The artist wrote poetry, prose, and criticism and passionately argued against the traditional approaches of art. He believed that there is a need for portraying multiple perspectives to better understand time and reality in a static picture.
One of his most famous quotes was "The visible world only becomes the real world by the operation of thought".
Today, if you are interested in his art, the painter's works are included in the Museum of Fine Arts in Boston, the collections of the Solomon R. Guggenheim Museum in New York, and the Tate Gallery in London among other museums and galleries.
Henri Matisse (1869-1954)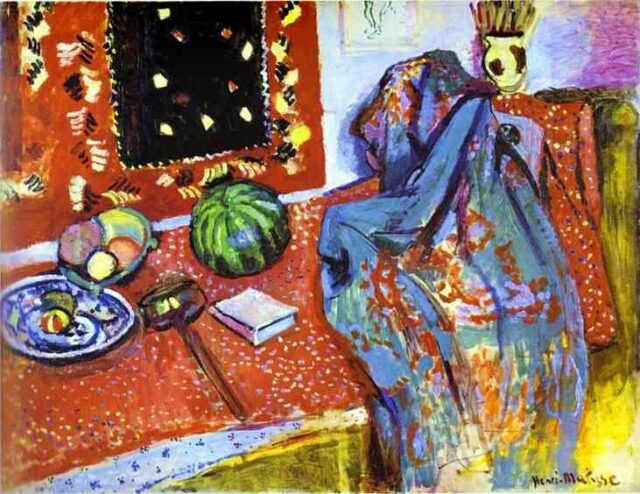 Artworks: Woman with a Hat, Blue Nude II, Les toits de Collioure, Green Stripe, Madras Rouge
Birthplace: Le Cateau-Cambrésis, France
Associated periods or movements: Fauvism, Modernism, Impressionism, Neo-impressionism
Art Forms: Sculpture, Collage, Painting, Printmaking, Drawing
We can say that Matisse was one of the most influential French artists of the 20th century. His use of inventive figuration, decorative patterns, and unmodulated color helped refine many of the formal tenets of painting.
The painter's full name is Henri-Émile-Benoît Matisse and early in his life, he pursued law. The love for painting showed relatively late in his life and he developed a radical method of using pure color to express light, in what became known as Fauvism. The artist spent a lot of his time in South France and he painted ocean views and models dressed as odalisques.
One of the quotes he's most famous for is "What I dream of is an art of balance, of purity and serenity, devoid of troubling or depressing subject matter".
In 2018, Matisse's painting Odalisqque couchée aux magnolias (1923) sold for $80,750,000 at Christie's, an auction record for Matisse.
Today, the painter's works can be seen in the Musée d'Orsay in Paris, The Museum of Modern Art in New York, in the collections of the Hermitage Museum in St. Petersburg, and the National Gallery in London, among other galleries and museums all over the world.
Théo van Rysselberghe (1862-1926)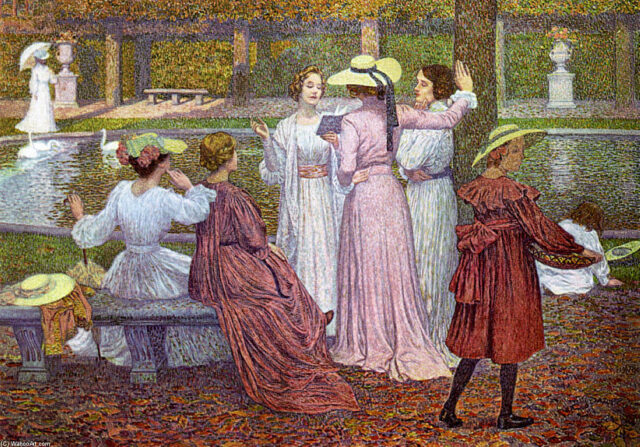 Artworks: La Meuse aux environs de Namur, Le Cafe-Concert, Child in a Clearing, La dame a l'eventail, The Cliffs of Douvres, + more
Birthplace: Ghent, Belgium
Associated periods or movements: Neo-impressionism
Art Forms: Painting
This Belgian designer and painter is best known for his Neo-Impressionist works. He was influenced by the Pointillism of Georges Seurat and adopted the scientific approach to color theory in his works of portraits and landscapes.
Because of the trips, he took to Morocco early in his career, his produced paintings in an Orientalist fashion. Some compare these paintings to the works of his teacher, Jean-François Portaëls. During the 1880s, Van Rysselberghe transformed from a fastidious realist to an eager participant in Impressionist techniques.
In 1892 the artist painted Coastal Scene, after one of his trips to Paris. Van Rysselberghe saw the work of Seurat in 1886, an event which, as you can learn more here, quickly redetermined his own work.
Today you can see Rysselberghe's works in the collections of the Musée d'Orsay in Paris, and The Museum of Modern Art in New York, and the National Gallery in London, among others.
Other Neo-Impressionism Painters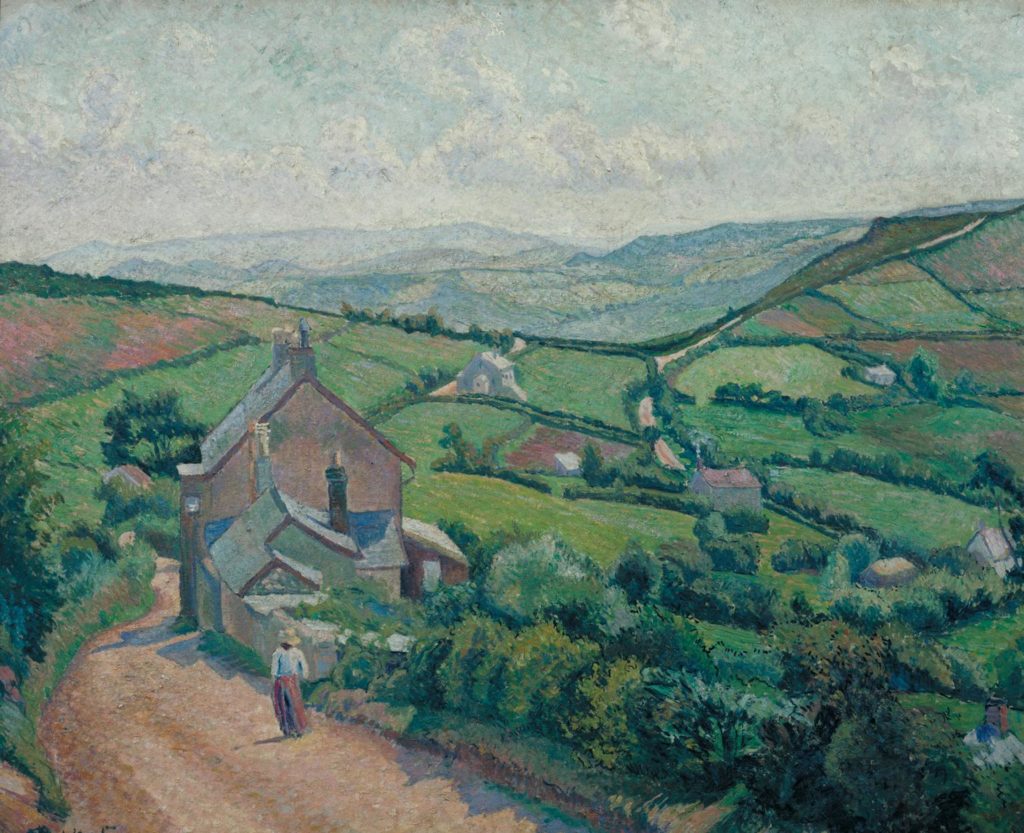 There are so many painters that are associated with this period, and you definitely need to check the artworks of them all.
Some of the other famous painters associated with this movement include:
Georges Seurat (1859-1891)
Paul Signac (1863-1935)
Camille Pissarro (1830-1903)
Albert Dubois-Pillet (1846-1890)
Jan Toorop (1858-1928)
Leo Gausson (1860-1944)
Lucien Pissarro (1863-1944)
Do you have a favorite museum that you try to visit often? There are so many amazing museums all around the world, unfortunately, we cannot visit all of them. Whenever you are traveling to a new country, or even a city, try to visit the local museums.
There are so many local painters that are amazing and you had no idea that they even existed. Give new things a chance and you will learn something new.
Whenever you are visiting a museum, try to get an audio guide that will tell you more about the painters and the stories behind the paintings. Most of the painters have really interesting life stories. Some of them had mental health issues, some died in poverty and some got recognition for their masterpieces long after their deaths.
The neo-impressionist painters have a new approach to an already well-known style. Do you have a favorite painting amongst all these? Share your story with us and with your friends who are not that much into art. Maybe you will get a new travel buddy with whom you'll be able to visit new museums.